we had a very nice relaxing weekend this past weekend. the weather was crummy on sunday and i really didn't feel like doing too much. but saturday after church we went out to eat at a burger place i've been wanting to try. it was rather tasty. then we went and looked at baby stuff. i like to just walk around babies r us and toys r us sometimes and look at all the stuff they have for henry and now the baby.
sunday justin was going to make me breakfast but i was wanting biscuits and gravy- my favorite breakfast meal and he doesn't know how to make it. but he learned this sunday! ;) wish it was a little lower in calories because then i'd eat it all the time! and i asked justin if he would just help me out just getting the house clean. mostly clean the bathrooms. that to me is the best mother's day gift i could receive. so we spent a couple hours in the morning getting things straightened up and then headed to the park.
it was great because the whole day had been overcast and was suppose to rain. so noone was really at the park. the ducks were actually hungry. usually we try to feed them and they swim away. henry liked that until a goose bit him. i saw it coming and couldn't get to him in time. i think it scared him more than anything. no markings or redness. he cried for a bit, but it didn't keep him from feeding the ducks. then a goose tried to attack me. it started running after me and hissing. geese at any park are just mean.
later for dinner we had spaghetti and meatballs. my favorite, FAVORITE meal! we also had my girlfriend and her son over for dinner. her husband is a pilot and was out of town. she brought chocolate cake!!! yummy!
i hope all of you had a wonderful mother's day.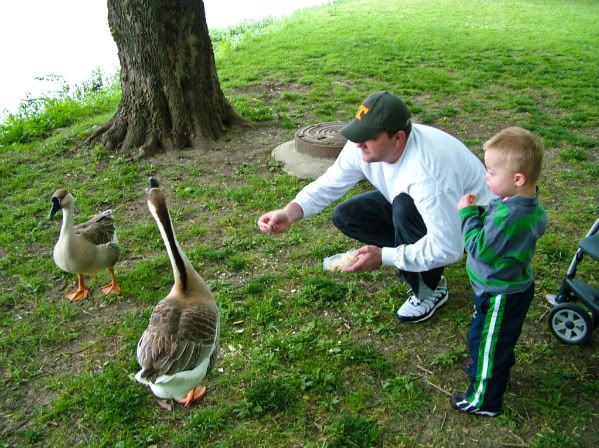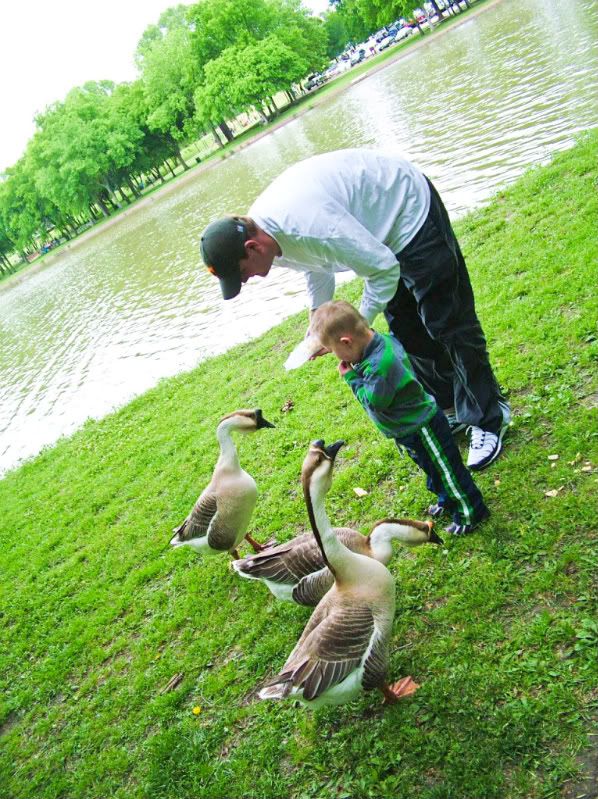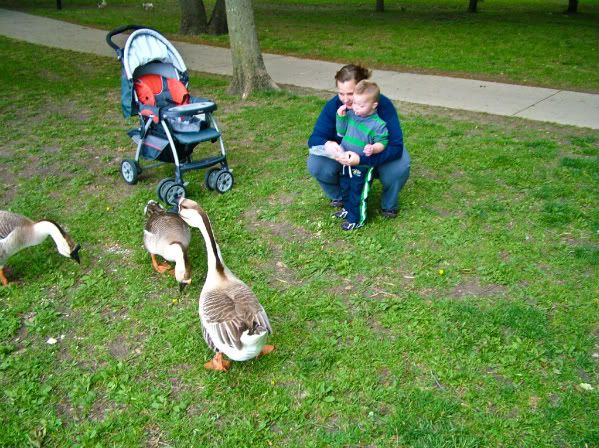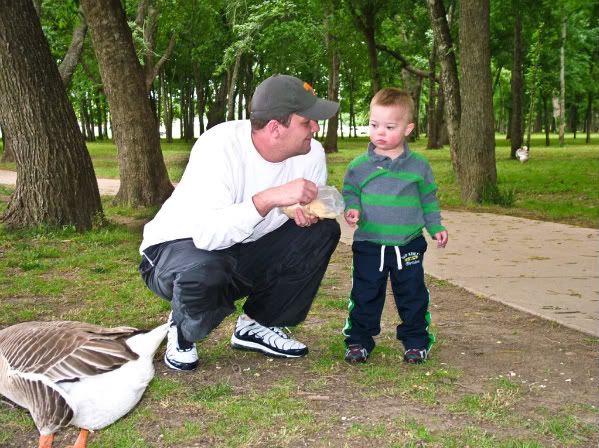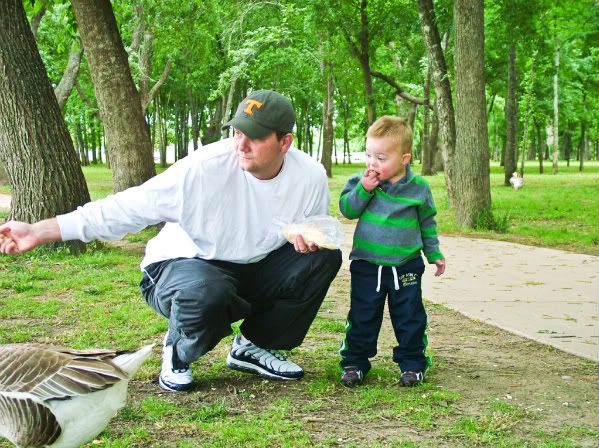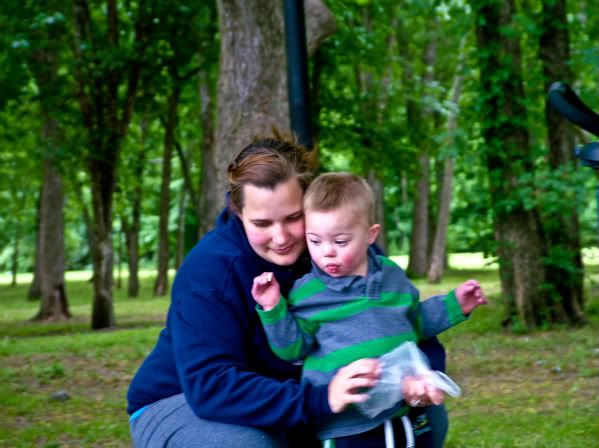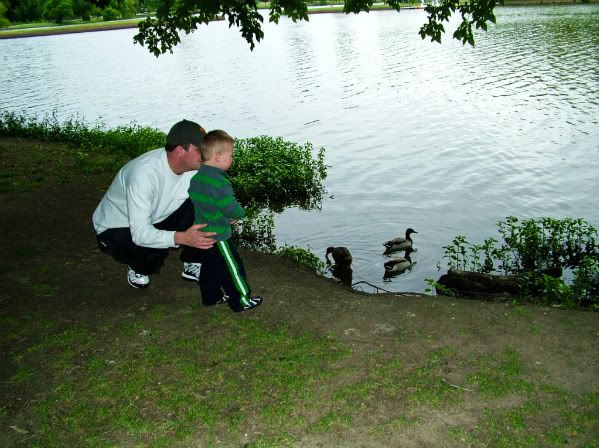 this rainbow was actually from a few days ago. it was the brightest rainbow i've ever seen. there were actually two right by each other, one arching over the next.