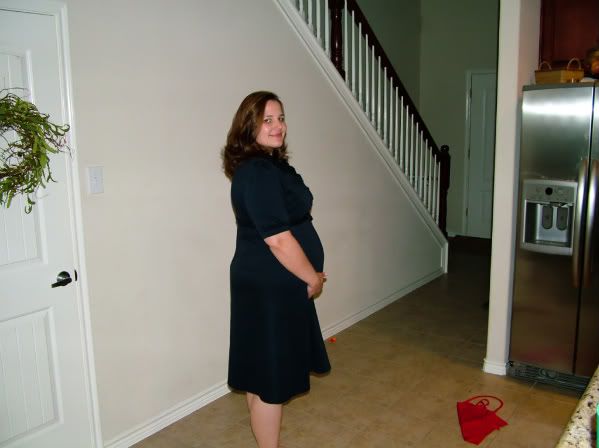 i can hardly believe that it's been 18 weeks already, 22 more to go. this pregnancy has been more difficult both emotionally and physically. i am feeling much better, though. the sickness has subsided for the most part. the only time i get sick is when i stress bad and my blood pressure goes up. when my blood pressure goes up i get nauseous. fortunately, those days are becoming less and less. in two weeks we have a visit with a perinatologist to have a sonogram and check the baby's overall growth and make sure everything is developing properly. i hope and think that i will have some major relief after this visit if all goes well.
i'm not going to lie. the past few months have been challenging just dealing with what-ifs. i can logically tell myself that this baby will make it and be born. chances are that will happen. but emotionally i tell myself that there aren't any guarantees in life. it's kind of odd. it's almost as if the pregnancy hasn't fully dawned on us. i don't think we'll believe it's going to happen until the baby is home safe and sound. it's also hard because the past few years have been so intense and wrapped around henry. i try to picture another child and it's rather difficult. it won't be all about henry! ;) which is going to be the best thing for henry and for us.
and being sick for so long doesn't help matters, either. when you are sick for an extended period of time you just get down. you add on taking care of a toddler during that and it isn't easy. not feeling good and having to take care of and carry around a 35lb two year old is not easy! :) plus, there's no drop henry off and g-ma's for a couple hours to get a break. justin and i don't the luxury of family here and all our friends have kids of their own and are super busy. but here and there i'm starting to feel like myself again and am enjoying doing things i just didn't feel like doing. simply getting outside with henry and getting some fresh air really makes a difference. for awhile i knew i wasn't being a great mom and the house was going to s*** and we were eating frozen pizzas more and more. again, logically i tell myself- it's okay...you're pregnant...feeling poorly is temporary. but emotionally i feel like a deadbeat. my body is definitely more achy and stressed from having to take care of henry as well.
i carry him upstairs to go to bed and i think i'm going to pass out. he weighs a ton! he's just a solid kid. yesterday i was hurting really bad. just cramping a lot and hurting from doing too much during the weekend i guess. but sadly i don't feel like i'm overdoing it. i can't imagine what it's going to be like when i'm towards the end of my last trimester. we watched my girlfriend's son the other weekend and i picked him up. oh my goodness...it was like picking up a feather. it was so nice. he's six months older than henry! and i don't feel henry is overweight. his weight and height are in line. yes, he has a belly and chubby cheeks...but he's not rolly. it'll be interesting when i'm even bigger. luckily, i've only gained a couple pounds. don't get me wrong i had too much to begin with and i'll probably blow up now that my appetite is kicking into high gear...but it's nice that i'm doing good right now.
i do look forward to when this baby is here. i can't wait to see how the two interact. i know it's going to be so great for all of us to have another little one. henry will be going to school all day twice a week starting in august, which will be great! we both need some space. lol. henry is getting sick of justin and i. therefore, i'll have some one-on-one time with the new baby. we are going to find out what we are having. we do have our names picked out already. we had them picked out before i even got pregnant. i can't wait for the little baby clothes, the little feet and hands, the new baby smell...haha. just something lightweight will be nice. lol. i wish i could have a sonogram everyday and see the baby. that would be wonderful. everytime i see him/her i feel so good afterwards. and i don't know how most women do it. with henry and this baby i am/was "high risk." i had a lot of sonograms with henry and have had i think 4 already with this one. most women just get two or three their entire pregnancy. that would suck! i don't know how they do it. i would go nuts...well more nuts...i'm already there! ;)
in two weeks i will let you all know what we are having and what his/her name will be!!